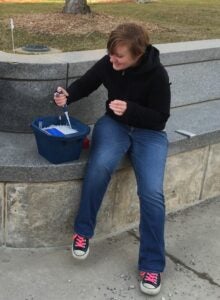 Dr. Jennifer Cash
Assistant Professor, Principal Investigator
B.S. in Zoology – Kent State University
Undergraduate research advisor:  Dr. Gail Fraizer
Ph.D. in Structural Biology – University of Cincinnati
Graduate advisor:  Dr. Thomas Thompson
Postdoc in Structural Biology – University of Michigan
Postdoc advisor:  Dr. John Tesmer
Postdoc advisor:  Dr. Michael Cianfrocco
Pronouns:  she/her/hers
Personal Bio:  Dr. Cash has had a career-long interest in understanding signaling pathways from structural biology and mechanistic perspectives.  Her interests in this began as an undergraduate in the lab of Dr. Fraizer studying VEGF signaling.  She began her training in structural biology as a graduate student by joining the lab of Dr. Thompson, there learning X-ray crystallography and studying regulation in TGF-ß signaling pathways.  She furthered her training as a postdoc in the lab of Dr. Tesmer, learning mechanisms in downstream GPCR signaling, including RhoGEF pathways.  She also extended her pallet of structural biology methods in the lab of Dr. Cianfrocco, picking up the technique of cryo-electron microscopy (cryo-EM).  In starting up her own lab here at UC Davis, she plans to continue work on the P-Rex subfamily of RhoGEFs and to expand out to study other Dbl RhoGEF family members and how their signaling is regulated.  Dr. Cash has a passion for structural biology and making it accessible to a wide audience and user base.  She takes mentoring seriously and is looking for new members who want to join the lab in the near future.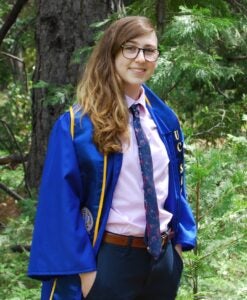 Alex Missman
Junior Specialist
B.S. in Molecular, Cell, and Developmental Biology
Pronouns:  they/them/theirs
Personal Bio:  Alex is a recent graduate from UC Santa Cruz who is spending their gap year researching in Dr. Cash's lab before applying to Ph.D. programs in Genetics and MCD Biology. Their research interests include underlying mechanisms that dictate the unifying qualities of auto-immune diseases, complex inheritance patterns, and identifying therapeutic targets for chronic illnesses. They hope to bring a disabled perspective to medical research, challenge ableist norms that are upheld in academic spaces, and help build resources for other disabled peoples in STEM.
In the Cash lab, Alex will be helping to get our research program up and running and to put our building blocks in place for us to grow as a lab.  Alex will be working on research projects focused on understanding P-Rex regulation from a mechanistic perspective.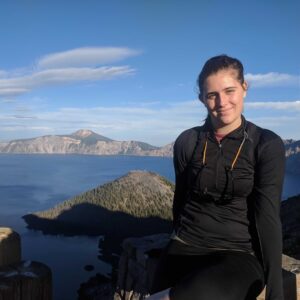 Lauren Anderson
Graduate Student, BMCDB
B.S. in Biochemistry and Molecular Biology – UC Davis
Pronouns:  she/her/hers
Personal Bio:  Lauren is a graduate student from the BMCDB graduate group who is excited to be working with the Cash lab. During her undergraduate research, she studied microtubule inner proteins and looked at structure-function relationships from a molecular biology perspective. She is eager to look through a structural biology lens while assisting in the preliminary stages of one of the lab's first projects!